Profit Injector Review: Your Shortcut To Videos Monetization?
For starters, this Profit Injector Review will be all about making money on YouTube.
As the second biggest search engine in the world, YouTube is so much more than a popular hangout spot to watch funny videos.
Thousands of people use the platform to make money online – some are going about it in unique ways.
Jamie Lewis is one of these people:
His Profit Injector training course teaches its members ways to earn on YouTube without creating original video content.
Jamie's strategy relies on using the affiliate marketing business model to create an income revenue without spending years developing a YouTube channel.
Today, you'll learn if investing in such a strategy is a smart business move. We'll discuss all there is to know about Profit Injector:
What is Profit Injector, and how does it work?
Can you make money on YouTube with Profit Injector?
How much does Profit Injector cost?
Is Profit Injector legit or a scam?
Disclaimer: I'm not an affiliate of Profit Injector. Everything you'll read in this article comes from research on information available in the public domain.
Related Read:
Profit Injector Review – The Basics
First thing first, are you on the verge of starting an online business?
Do you have an excellent, well-researched business idea with great income potential you're ready to develop?
Or maybe you're already building your business up?
Whatever the case, once you create an online business, it won't take long to realize that powerful content marketing is the way to make it successful.
Soon, you'll find out that video content marketing is what works nowadays.
Why would more than 60% of the businesses worldwide have gone in that direction if it didn't?
In other words, betting on video marketing is a smart move for your business you wouldn't end up regretting.
Naturally, your first step to starting with video marketing should be a glance at YouTube's direction.
YouTube is still one of the top Social Media platforms (and search engines) content creators can use to monetize their marketing efforts.
Launching and developing a YouTube channel to the point where it becomes profitable is a long and exhausting process.
What if there was a way to use YouTube's enormous income potential without doing any of that?
According to Jamie Lewis, there is, and he reveals it in detail in his Profit Injector course.
Is Profit Injector Legit?
Before this Profit Injector review goes any further, let me say a few words about the legitimacy of the system.
After all, similar programs like Easy Cash Club and YouTube Secrets seem more than promising, only to turn a bit shady at a closer look.
So, is Profit Injector legitimate or not?
Well, Profit Injector (profitinjector.com) was launched online in October 2018.
Once that happened, the system generated quite a buzz and fuzz online:
After all, most people prefer to make money on YouTube without wasting time and effort developing brand-new channels.
But let's keep our focus on the legitimacy of the product:
Basically, if you decide to invest in Profit Injector, you can do so without risk – the system comes with a 30-day money-back guarantee.
If a product allows you to get your investment back, that product is not a scam.
Furthermore, purchasing Profit Injector will give you access to a product and training.
Long story short, Profit Injector is a legitimate training system that teaches making money on YouTube without creating original content.
Recommended Read:
What Is Profit Injector?
To sum up, Profit Injector is an online training course that teaches ways to earn on YouTube without being a video content creator yourself.
It's a fully automated system anyone can use to discover YouTube videos that attract tons of views but don't have a proper monetization yet.
Jamie Lewis uses the concept of video arbitrage to help you make money through affiliate marketing and selling your own offers (if you have any).
The whole idea behind Profit Injector is utilizing the earning power of already established channels in a way that is profitable for both you and the content creators.
While some of that might sound confusing, everything will become clear before this Profit Injector review is over.
What Is Video Arbitrage?
Chances are, video arbitrage is an unfamiliar term to most of you, so let me explain what's behind it:
These days, thousands of marketers use the principles of video arbitrage on Social Media.
In short, video arbitrage is a process of monetizing videos by searching for content that attracts a wide audience but hasn't been monetized yet.
Once you discover such a video, you'll contact its owner and offer to place ads in the video's description.
Such a working strategy is beneficial for both you and the content owner:
You don't have to create any content, and the people you'll be working with don't have to do any work to monetize their platforms.
By all means, the video arbitrage process is pretty straightforward, and you'll understand it better in the next paragraph of my Profit Injector review.
How Does Profit Injector Work?
Assuming that you didn't skip the previous paragraph, you already understand how video arbitrage works.
Well, Profit Injector works in the same way since video arbitrage is the concept that fuels it.
Now, the video training lessons inside the system will provide you with actionable steps you have to take to generate traffic to your offers, leads, and affiliate sales.
The whole point behind arbitrating is to monetize already popular videos through high-paying affiliate programs.
For those who don't know, monetization will happen when you add your affiliate links to the description boxes of the videos.
With that said, let me show you what your working process will look like once you put Profit Injector in motion:
1st Step (Search YouTube For Popular Videos Without Monetization): Again, you'll have to find videos without affiliate links and no other signs of monetization.
2nd Step (Create A ClickBank Account): Profit Injector is a program you can use to make money with affiliate marketing. Subsequently, you'll need access to a network with hundreds of available products to promote, and ClickBank fits the bill.
3rd Step (Contact Video Content Creators): Once you find a suitable video, you'll need to contact its owner, lay out your offer, and establish the rules of collaboration (sharing the profits).
Quite frankly, you might think that finding videos without monetization will be a long process.
But that's not the case since Jamie has automated the working process of his product. And I'll tell you all about that when this Project Injector review continues.
Tools To Use For Your Monetization Strategy:
Inside Profit Injector
Without losing any time, I am going to show you everything you'll get once you gain access to the members' area of Profit Injector.
There are many teaching modules to cover, so let's get to it:
Module 1 – Introduction To Profit Injector
Naturally, the course begins with an overview of the training.
That overview briefly goes over the way the system works and how it will help you make money on YouTube.
Module 2 – Using The YouTube Software
As you already know, Profit Injector comes with training and software that will do the heavy lifting for you.
If you worry that you'll have to manage the software on your own, I'll have to tell you that this is not going to happen:
Basically, the automated software you'll receive is a YouTube Video Finder system.
Before you start using it, go through all the data Jamie provides, such as a list of over 100 profitable niches and YouTube keyword ideas.
Click on any niche you like, and the software will direct you to plenty of relevant videos. Also, the video finder will get you the contact information of the owner of the video you plan to use.
It's worth mentioning that Jamie plans to keep developing Profit Injector further until you're able to work with any keyword and niche imaginable.
Module 3 – Keyword Tool & Keyword Scraper
The third module of the Profit Injector will introduce you to a keyword tool and a keyword scraper.
Both tools are necessary because they generate tags and keywords to use on YouTube.
Module 4 – Launch Box
While the Launch Box module contains a single video, you'll still have plenty to do until you complete this part of the training.
In my opinion, you should focus most of your attention on this module:
It teaches the best ways to contact video content creators and get them on board with your offer.
Jamie will tell you that asking a video content owner for a favor never works. Instead, you'll present the owners with offers they won't be able to resist:
Considering you're providing content creators with the opportunity to earn money while you do the work, they'll have to try hard to come up with a reason to deny you.
Overall, the Launch Box will prompt you to download about 75 resources you'll need to build successful marketing campaigns.
Module 5 – YouTube Bible
To sum up, the YouTube Bible is a PDF document with contains tips, tricks, and ideas to use to become a successful YouTube marketer.
That PDF is 3-page long.
Related Read:
Module 6 – Training Videos
Both Jamie Lewis and Matthew Sabla (one of his students) provide the training you'll need to go through by watching the videos.
All videos (13 in total) come with step-by-step instructions that explain in detail the working process of the Profit Injector.
Module 7 – Swipes
Swipes are message examples you'll use when you're ready to contact video creators with your offer.
Feel free to choose between the two swipes Jamie has crafted for you.
Module 8 – Acquisition Letter
Generally, the Acquisition Letter module will give you a template to use if you want to buy the rights to the videos you'll monetize.
Module 9 – Live Webinar Training
Investing in Profit Injector will allow you to take part in the weekly live webinars Jamie does for all his students.
Module 10 – External Resources
Within the External Resources module, Jamie shares all the resources he uses in his own business.
Who Is The Creator Of Profit Injector Jamie Lewis?
These days, Jamie Lewis is quite a recognizable name in the Internet Marketing world.
He is one of the most successful internet and affiliate marketers currently.
Most of his products are selling thousands of copies to users worldwide:
Many of the most successful product launches on JVZoo belong to Jamie Lewis.
One thing I appreciate a lot about Jamie is his transparency:
I mean, he has no problem sharing screenshots of his earnings with the audience, and I like that he is that open with his students.
How Much Does Profit Injector Cost?
At the time of writing this Profit Injector review, the product costs a one-time fee of $37.
However, you also purchase any of the available upsells:
1st Upgrade: Training Class ($197)
2nd Upgrade: Six-Months Training Class ($97 a month)
3rd Upgrade: Profit Injector Business In A Box ($297)
Basically, you can get only the main product without investing in upgrades, and it will still do the job.
Who Is Profit Injector For?
In my opinion, Profit Injector will be a suitable product for marketers with some experience.
Sure, beginners will be able to make the system work as well after going through the training.
Be that as it may, Profit Injector is more of a passive income revenue possibility than a whole online business you can make your own.
With that said, if you already have at least one source of online income, Profit Injector will get you a second one.
But if you're just starting to work online, I suggest launching your own business before you add an extra income source to it.
See How To Start Earning Such Commissions Every Month!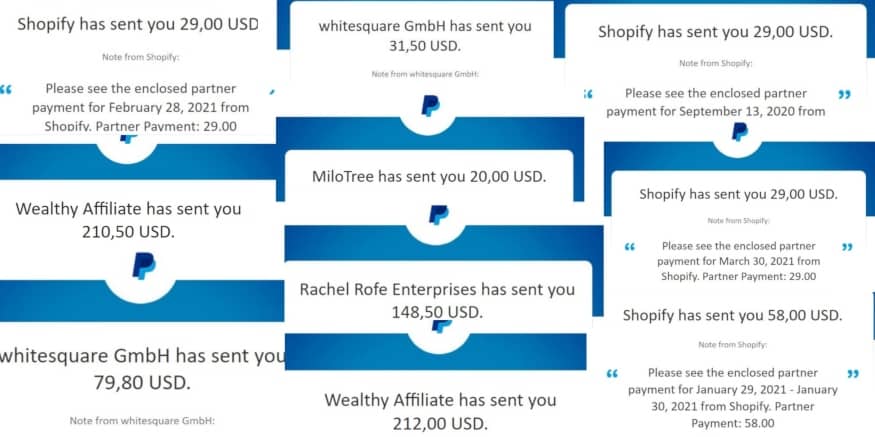 Profit Injector Review – Pros And Cons Of The System
Pros:
Profit Injector provides a legitimate way to make money on YouTube: Earning online using this program is legal.
You can start making money fast: By avoiding the long process of developing a YouTube channel, you'll be able to begin earning in days.
Students will create a passive income stream: Considering the software does most of the work, you can build a passive income avenue by working with the product.
The training is valuable: Jamie provides a lot in his training videos, and you'll learn the working process inside and out in less than a week.
Jamie Lewis is a successful entrepreneur: Speaking of Jamie, he is quite a successful internet marketer, and you can learn a lot from him.
There is a money-back guarantee: Every member can use the refund policy.
Cons:
You don't own the business: Even though you can earn money with Profit Injector, it's still Jamie's business and not your own.
Not every video owner will agree to work with you: Prepare to receive some declines to your marketing offers.
Some ClickBank Products are of low quality: You'll need to be careful while choosing ClickBank products to promote – many of them are of poor quality and will disappoint your clients.
Is Profit Injector A Scam?
Above all, Profit Injector is not a scam.
As you know, the product contains both training and software that will allow you to earn money on YouTube legitimately.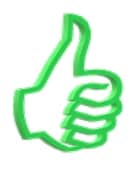 Plus, let's not forget that Profit Injector comes with a refund policy.
So, if you're not happy with the program's results, you can use the money-back guarantee to get your investment back.
Scam Programs To Avoid:
My Closing
It's time to wrap up this Profit Injector review!
While I have nothing else to say about the system at this time, that might not be the situation with you:
Do you have any questions about Profit Injector?
Is there anything you would like to ask me about it?
Drop me a comment, and I will get a fast answer!
More Popular Earning Online Training Systems: