Perpetual Income 365 Review: Scam Or Easy $430/Day In Affiliate Sales?
Looking for a detailed Perpetual Income 365 Review?
Look no more, I have one for you right here.
A lot has been already published online about this product.
The thing is, the majority of the information is somewhat conflicted.
Is Perpetual Income 365 an excellent choice if what you're looking for is a legit way to make money online?
Or maybe you should look for a trusted source of an online income elsewhere?
You'll find out in the next couple of minutes!
This post may contain affiliate links, you can read my disclosure if you have a second.
Perpetual Income 365 Review – The Basics
Product:Perpetual Income 365
Owner: Shawn Josiah
Price: $9, Upsells
Cash Embrace Says:
It Works
Nowadays, there are so many online systems that promise their potential customers huge income that can be achieved nice and easy.
At first glance, Perpetual Income 365 is not that different, is it?
I mean, you're supposed to earn more than $400/day thanks to that product, right?
Let's face it, even if you're a complete beginner, such a statement probably seems a bit hard to believe.
But not impossible.
What's the truth here?
Well, how about we start discovering it?
Recommended:The Best Way To Start Making Money Online
Perpetual Income 365 At A First Glance
For starters, let me clarify something about the sales page that seems to cause confusion among most people:
The product is not about Netflix.
As a matter of fact, it barely has anything to do with it.
While the sales presentation uses Netflix as an example, the actual system we're talking about in this Perpetual Income 365 review deals with something completely different.
You may wonder, why do they speak about Netflix at all then?
Here is why:
It's not a secret that Netflix attracts its customers by offering them something cheap and affordable.
Once they sign up, Netflix starts charging them more money by giving the people more of what they're already interested in.
And that's what Shawn, the creator, wants you to understand about his system:
By all means, Perpetual Income 365 works in the exact same way.
Needless to say, that's where the connection with the Netflix algorithm comes from.
What Is Perpetual Income 365?
Since you already know what the product isn't, let's talk about what it is:
Perpetual Income 365 is an online course that teaches affiliate marketing to newbies.
If you think of it as a whole affiliate marketing training package, you wouldn't be wrong:
Above all, the course relies heavily on email marketing and the use of solo ads to teach you how to make affiliate sales.
Now, both affiliate marketing and email marketing are legit business models thousands of people use to make money online, myself included.
But is this fact enough of a proof that Perpetual Income 365 will earn you more than $400/day in affiliate commissions for sure?
In my opinion, you need to know much more about it before you allow yourself to come to this conclusion.
With that said, let's dig deeper, shall we?
How Does The Product Work?
OK, here is what's going to happen once you buy the product:
You'll receive the core system of Perpetual Income 365 and that includes:
2 done-for-you squeeze pages (pick the ones you like)
Web hosting for these pages
Email follow up sequence (it will last for a month)
A detailed guide on how to use solo ads to drive traffic to your offers
So, let me explain how you should be using all that:
Firstly, you need to create a couple of accounts.  One of them is on ClickBank (if you don't already have a ClickBank account) and the other one is on GetResponse (email marketing service).
Secondly, you'll connect these accounts to your Perpetual Income 365 squeeze page with a simple click of a button.
Once that's done, you'll receive your own page URL, ready to be promoted.
Thirdly, you'll start driving traffic to your affiliate offer through solo ads.  
As soon as a visitor who likes your squeeze page sign up, they'll be redirected to the product's sales page.
If that person makes a purchase (pays $47), you'll receive 50% of that amount as an affiliate commission.
On that note, the people who sign up for your offer will start receiving email campaigns from your GetResponse account automatically.
Meaning, if they didn't purchase the product you're promoting from the start, they'll have 31 days to make their mind up and buys it thanks to the email marketing happening.
What I Like About The Product
Basically, this paragraph of my Perpetual Income 365 review is where you'll get to see all of the system's advantages.
Here they are:
The Product Is Really Easy And Simple To Use – considering most of the heavy lifting has already been done for you, all you'll need to do is to set up a few accounts.
Free Email Swipes – if you've never had to create a 31-day email sequence on your own, let me tell you – it's a lot of work!  Thanks to the system, you don't have to lift a finger for that.
Proven To Work Squeeze Pages – coming up with a squeeze page is not the hardest thing to achieve.  However, creating a high-converting page requires time and experience you may not have as a beginner.  Shawn will let you use his own.
You'll Learn About Paid Traffic – making solo ads work is an art on its own.  Likewise, you'll gain plenty of knowledge about that while working with the system.
60-Day Money-Back Guarantee – in case you're not satisfied with PI365, you can request your cash back.
What I Don't Like About The Product
Now, let's have a look at the program's disadvantages:
There Are Extra Costs – solo ads are not that expensive, but you still need to consider them as additional business expenditures.  For instance, every 50 leads will cost you between $40-$100.  Plus, GetResponse will charge you $12/month after its free trial is over.
You'll Mostly Promote ClickBank Products And Perpetual Income 365 on its own – while PI365 is definitely a valuable product, not all of the systems ClickBank is selling are of high quality.  Therefore, they won't be an easy sell.
To learn more about what I mean, read the following reviews:
No In-Depth Affiliate Marketing Training – while you'll learn quite a lot about promoting Perpetual Income 365 and similar ClickBank products, the course doesn't go far beyond that.  
Recommended:See Where You Can Start Professional Affiliate Marketing Training For Free
Who Is Shawn Josiah?
He is the creator, but you already know that since I've mentioned it at the beginning of my Perpetual Income 365 review.
It's so refreshing when an owner of a money-making program doesn't hide his identity behind an alias.
As you probably already know, one of the biggest signs of a scam product is when the person behind it uses a pen name.
Well, that's not the case here!
On the contrary, Shawn Josiah is a well-known and respected online marketer who has achieved quite a lot over the years.
Currently, he a ClickBank Platinum Member.  Meaning, his business has generated thousands of dollars in revenue in a single year.
Personally, Shawn is one of the reasons why I like Perpetual Income 365:
The man knows what he's talking about where affiliate marketing and email marketing are being concerned!
Perpetual Income 365 Review – How Much Does The Product Costs?
Currently, the product costs $9.
To clarify, what these 9 bucks are buying is the core system of the product.
With that being said, there are a couple of upsells you'll have the option to go for if you choose to do so:
Perpetual Asset ($127) – this upsells will provide you with 5 extra squeeze pages.
5 Click Profit Activator ($197) – buying this upsell will allow you to do a lot more.  For instance, customizing your squeeze page, displaying a banner and a visitor's country flag, track visitors, etc.
Email ATM ($297) – automatic re-write of your email swipes, cloaking your affiliate links, sending broadcasts are among the features the upsell is offering.
In my opinion, you can always start with just the core product if you can't afford the upsells at this exact moment.
It's enough to get your business rolling.  Plus, you can always upgrade later if getting more out of Perpetual Income 365 seems the right fit for you.
The Bonuses
Yes, there are bonuses as well and they deserve to be mentioned.
Once you purchase the product, you'll receive these 3 e-books for free:
Start Today Tiny Subscriptions Big Profits – 17 pages
Income Commander – 63 pages
Recurring Revenue Master Plan – 25 Pages
Is Perpetual Income 365 A Scam?
No, it isn't.
Shawn's product is legit and it will allow you to make money online using the affiliate marketing business model.
Quite frankly, it's a good option if you would like to earn online thanks to already developed business.
You're getting the main structure of affiliate marketing-based business already developed for you.  Likewise, you don't have to put all of the efforts necessary to build a whole business from scratch completely on your own.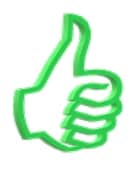 Keep in mind, though:
There is an extra cost that you'll have to consider before you decide to purchase Perpetual Income 365.
If paying for solo ads is not a problem and you can afford it, then the product is not a bad solution to start making affiliate sales fast.
Alternative Way To Make Money Online
Quite frankly, I like Perpetual Income 365 – it's not a perfect system, but it's good enough to get you started online.
So, you won't make a mistake if you decide to use its business model and earn from an already developed system.
I guess what I'm trying to say is that your purchasing decision should be made with a clear vision about what you really want.
Meaning, getting the product will allow you to make affiliate commissions promoting the PI365 itself and other similar ClickBank products.
However, what if you need more out of your business?
Like promoting any product you may like, even if it's not selling on ClickBank?
Or take your business in an entirely different direction?
Then you'll need all of the control and working with someone else's business model will not give you that luxury.
That being said, you can skip buying the system and start an online business on your own.
Believe it or not, it's not as difficult as you may think:
After all, I've done it with zero previous marketing experience!
If that's something you would like to consider, you can get familiar with the process by reading my Free Guide.
I've collected the steps you'll need to take and I've done my best to explain them in the most simple way.
My Closing
This is it for today – my Perpetual Income 365 review is officially over.
Hopefully, the info I've provided you with will assist you when making your mind up about the product.
Now, is there anything you would like to say about the system?
Maybe you have some questions about it?
Let me know in the comments section below!