Perpetual Income 365 Review: Scam Or Easy $430/Day In Affiliate Sales?
My Perpetual Income 365 Review will cover an online platform anyone can use to earn affiliate commissions fast.
Making affiliate sales of over $400 a day is not impossible – hundreds of marketers are earning even more than that.
But is Perpetual Income the best program to make money online as an affiliate marketer?
Today, I'll answer this question in-depth, and I'll discuss the following topics too:
What is Perpetual Income 365, and how does it work?
Can you make money with Perpetual Income?
How much does Perpetual Income cost?
Is Perpetual Income 365 a scam?
This post contains affiliate links – visit my affiliate disclosure for more info.
Perpetual Income 365 Review – The Basics
For starters, the official website of the platform is perpetualincome365.online. Feel free to visit it by clicking this link.
Quite frankly, my initial reaction to the product was somewhat on the negative side. And that's due to the fact that I don't appreciate vague sales pages that don't fully explain the nature of the systems they try to market.
However, taking a closer look at PerpetualIncome365 was a good idea:
Even though the sales pitch of PI365 reminds me of AppCoiner, Easy1Up, and Easy Retired Millionaire (low-quality systems), it turns out the product actually has a substance.
Before I start revealing everything you should know about the platform, a quick clarification is in order:
Don't waste your time typing search queries like Perpetual Income 365 Free Download (an example).
While some Perpetual Income reviews claim to allow you to download the system for free, that's not going to happen.
Joining the platform comes at a price, and anyone who tries to convince you otherwise is lying.
Is Perpetual Income 365 Legit?
Basically, Perpetual Income 365 is a legitimate online platform that teaches beginners how to earn online doing affiliate marketing.
As many of you probably already know, affiliate marketing is one of the most popular business models that allow people to make money by promoting products or services.
Currently, Perpetual Income is for sale on the marketplace of ClickBank.
Learn More About Affiliate Marketing:
Is There A Perpetual Income 365 Refund?
Each product ClickBank allows on its marketplace comes with a money-back guarantee.
PI365 has such a guarantee as well.
In other words, if you buy the program and you're not happy with its results, you'll have the option to take advantage of the refund policy.
Ask for your investment back, and you'll receive it with no issues.
What Is Perpetual Income 365?
By all means, Perpetual Income 365 is an online training platform anyone can join to learn how to make lots of money from affiliate sales.
Apparently, the program is a great fit for beginners with no previous marketing experience:
According to the sales page, you don't need any tech skills or knowledge of affiliate marketing to succeed while using PI365.
Most of the program's content will train you how to earn by promoting digital products and Perpetual Income 365 itself.
Assuming you'll visit the official site at some point, you'll get to listen to the promotional materials first-hand. Those materials will mention that PI uses an Internet loophole and secret algorithm to operate.
Allegedly, corporations like Netflix, Apple, and Microsoft use the same algorithm to earn millions in revenue.
Here, I have to point out that the algorithm PI uses as an example is MMCA – Micro-Commitment Consistency Compounding Algorithm.
MMCA is an effective marketing tactic that requires offering a free or cheap introductory product to the audience that will entice your leads enough to persuade them to keep buying from you later.
With that said, the teaching materials of Perpetual Income 365 cover the process of making money online through email marketing and affiliate marketing.
Perpetual Income 365 How Does It Work?
Since PI365 will provide you with training videos, you'll be able to start learning email and affiliate marketing at your own pace.
Before this Perpetual Income 365 review continues, I have to explain that joining the platform will result in receiving a done-for-you system.
Such a system will take care of most of the work for you. More often than not, working with a done-for-you system doesn't require lots of time and effort.
Once you become a member of PI365, you'll get five squeeze pages (and hosting for them), an email follow-up sequence (that lasts for a month), and a guide to using solo ads for traffic generation.
Launch your five landing pages, customize them with your affiliate links, and make money once they start getting traffic.
Related Read:
What Happens After You Complete The Perpetual Income 365 Sign Up
Create a ClickBank account (if you don't have one already) and a GetResponse (email autoresponder service) account
Connect these accounts to any of your Perpetual Income pages
Drive traffic to your affiliate offers via solo ads
Readers who use the opt-ins on your pages will receive an automatic email marketing campaign from Perpetual Income for a month
If any of your visitors buy a product, you'll receive an affiliate commission
Inside Perpetual Income Online (Perpetual Income 365 Features)
Currently, Perpetual Income 365 offers a couple of core features to all its members.
These features are step-by-step training, traffic generation training, money pages, private community, and customer support.
Of course, there are other features you'll be able to use too.
Let's go through each of the main ones, shall we?
1) Perpetual Online Income Training
Quite frankly, the training of Perpetual Income 365 is simple and easy to follow.
The teaching materials come in both written and video formats.
You'll see how to set up your money pages to promote affiliate programs of your choice.
While the training will serve you best if you decide to promote PI365 itself, you can use it to market any product you like.
Related Articles:
2) Money Pages
As a basic member of Perpetual Income, you'll have access to only one money page that comes with multiple templates.
Upgrading your membership is the way to take advantage of the rest of the money pages.
To clarify, your money page is the tool you'll use to drive traffic to your affiliate offers.
That page has a design that will increase the reader's curiosity. Subsequently, the same design will lead to an increase in the conversion rate of your promotions.
More Tools For Increasing The Conversion Rate Of Your Offers:
3) Traffic Generation Training (Traffic Crusher)
At this stage of my Perpetual Income review, you already know that the platform teaches driving traffic via solo ads.
According to the creator Shawn Josiah, the traffic you'll generate while using solo ads is the best one because it's buyer-ready.
Expect to receive step-by-step instructions that will walk you through the process of buying and using solo ads for affiliate campaigns.
4) Private Community
Actually, the Private Community of Perpetual Income is a Private Facebook Group.
Right now, that Facebook Group has over 6,000 members.
I guess it would be extra helpful to be able to get help any time you need it and connect with like-minded people.
5) Customer Support
Every member of Perpetual Income 365 has access to a customer support team.
You'll find the link to customer support inside your dashboard.
Feel free to use it in case you need any assistance.
Who Is Shawn Josiah, The Creator Of Perpetual Income 365?
Until the mention of Shawn is fresh in your mind, let me say a few words about the owner of PI365.
Shawn Josiah has three consecutive ClickBank Platinum Awards:
An online marketer can get one of these once they make at least $250,000 in sales on ClickBank in a year.
It's safe to conclude that Shawn is quite a successful entrepreneur.
In 2020 alone, he has paid over $1.2 million to his affiliates.
Another popular course of Shawn is Email Profit Academy – you may also know it as Digital Dollar Academy.
Popular Marketing And Online Business Courses:
Perpetual Income 365 Review – How Much Does Perpetual Income 365 Cost?
Anyone can purchase the product for the starting price of $9 – that price will give you access to PIN365 for two weeks.
Once the two-week trial is over, you'll need to pay $47 per month or $297 for lifetime access to the platform.
Perpetual Income 365 Upsells
Before you choose a Perpetual Income 365 Membership, you'll have the option to purchase any of the available upgrades:
5 Clicks Profit Activator (more features for your landing pages) – $197
Email ATM (email templates for promoting the best-selling ClickBank products) – $297
Perpetual Asset Multiplier (access to all five landing pages) – $127
Keep in mind that you don't have to invest in the upgrades if you don't want to.
Perpetual Income 365 Discounts
If you try to leave the sales page of PI365 without purchasing it, you'll have the opportunity to invest in the system at a discount:
$50 for 5 Clicks Profit Activator
$100 for Email ATM
$30 for Perpetual Asset Multiplier
Also, there is a 20% discount offer on all upgrades you'll find inside your members' area.
Perpetual Income Bonuses
Currently, Perpetual Income 365 comes with three eBooks as bonuses:
Start Today Tiny Subscriptions Big Profits (17 pages)
Income Commander (63 pages)
Recurring Revenue Master Plan (25 Pages)
What I Like About Perpetual Income 365
PI365 uses email and affiliate marketing (both are legitimate ways to make money online)
Suitable for beginners
You get professional landing pages
Simple-to-follow training
Access to tech support and a Private Facebook Group
Low starting price
60-days money-back guarantee
What I Don't Like About Perpetual Income 365
Unfortunately, PI365 has some negative sides, and my Perpetual Income 365 review has no choice but to cover them.
Here is what I have in mind:
1) The Sales Page Uses Deceptive Marketing Tactics
By all means, the sales pitch of the product serves its purpose more than well:
It's enticing enough to let you dream of the possibility of making lots of money from affiliate commissions fast.
However, we can't deny that Shawn achieves that by implementing tactics that are a bit misleading and deceptive:
I mean, he talks about secret loopholes and exclusive algorithms companies like Netflix are using to earn their revenue.
Once you become a member of the program, though, it won't take long to realize that PI365 doesn't rely on such algorithms.
And that will make you doubt anything else the creator promises you.
Other Platforms That Use Deceptive Marketing Tactics:
2) There Are Extra Costs
Chances are, most of you will consider only the cost of the product while you contemplate buying it.
But you should prepare for other expenditures if you decide to give Perpetual Income 365 a try.
For example, such expenses will be the monthly fee of GetResponse – the email autoresponder service you need to make the system work.
Another expenditure to prepare for is paying for Solo Ads – they might cost you hundreds of dollars per month.
It would be nice if you learn about the extra costs from the team behind Perpetual Income instead of me.
3) The Training Covers Only Paid Sources Of Traffic
Speaking of Solo Ads, I won't deny that they're effective for every marketer who bothers to learn how to use them.
Be that as it may, why should you be paying for traffic when there are so many ways to gain organic one these days?
Unfortunately, the training of PI365 covers only paid traffic generation and not the free one.
As a result, I have to conclude that this training is incomplete:
A professional teaching program has to be able to train you about all the ways to drive organic traffic to your affiliate promotions. Feel free to join this educational platform – it will allow you to begin your marketing training for free!
4) Perpetual Income Uses Scarcity Tactics To Influence Your Purchasing Decision
Here is an idea – why don't you spare a minute to watch the whole sales pitch of Perpetual Income? You can do that by visiting this link.
During that presentation, many sales phrases will appear.
One of them will notify you that you're watching a limited offer, while another will tell you that the offer will disappear by the end of the day.
None of that is true:
The product is constantly available for sale, and you'll not miss your chance to buy it anytime soon.
To clarify, urging you to buy a specific product is a scarcity tactic most business owners rely on for their marketing campaigns.
Personally, I wouldn't have a problem with that if the scarcity is a reflection of the truth – and that's not the situation with Perpetual Income.
More Platforms To Research Well Before Making An Investment:
Can You Make Money With Perpetual Income 365?
Yes, you can make money if you decide to invest in PI365.
With that said, you should approach that possibility with the right expectation:
Basically, the only way to earn well from Perpetual Income 365 is by promoting the system itself.
Keep in mind that marketing the program to the point where it will make you thousands of dollars is not going to be an easy task.
On the contrary, you'll have to compete with every other member of the platform.
Considering all members receive the same landing pages to promote the system, you'll have to deal with the issue of duplicate content as well.
How Much Does The Perpetual Income 365 Affiliate Program Pay?
As you can see, the affiliates of Perpetual Income are in a position to earn quite lucrative commissions.
Currently, the average conversion rate of the product is over $440.
By all means, that's a lot of money to earn from a single referral.
So, the more people you refer to the system, the more cash you'll be able to make.
Perpetual Income 365 Reddit Reviews
Reddit is one of those online platforms where you can find tons of reviews on e-marketing products.
If you check the Perpetual Income reviews on Reddit, you'll find most of them are positive.
I suspect that they come from affiliates of the program.
Still, people share many different opinions about PI365 on Reddit, so reading them is worth the time.
After all, you're reading my Perpetual Income review 365, so why shouldn't you read others as well?
Who Is Perpetual Income 365 For?
Generally, PI365 will be a good fit for:
beginner marketers
newbie business owners with no previous marketing experience
affiliates who don't mind promoting only one affiliate program
Now, I don't see anything wrong with putting most of your effort into promoting solely Perpetual Income.
Still, marketing other affiliate programs will give you better chances of earning commissions.
Of course, the decision is up to you.
Perpetual Income 365 Review – Is Perpetual Income 365 Worth It?
Whether PI365 is worth it depends on your needs as a marketer and the marketing strategy you plan to implement.
Again, promoting only Perpetual Income is not a bad idea since it will allow you to focus all your marketing skills on advertising just one system.
Moreover, the product offers lucrative affiliate commissions – you can make up to $440 per affiliate sale.
However, you have to prepare for stiff competition:
Nowadays, Perpetual Income 365 has over 6,000 members, and all of them are affiliates of the platform.
I Earn Such Affiliate Commissions Every Month. Discover My Secret!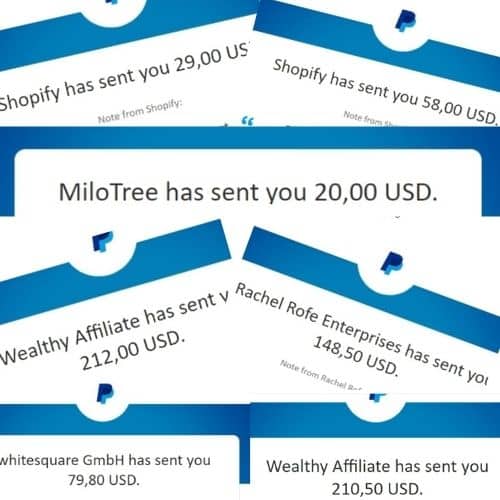 Is Perpetual Income 365 A Scam?
PI365 is not a scam.
ClickBank offers the product on its marketplace, so anyone buying it will have the option of using the money-back guarantee.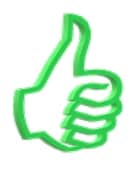 Feel free to ask for your investment back if the results of Perpetual Income 365 don't measure up to your expectations.
Scams To Avoid:
Perpetual Income 365 Alternative
First and foremost, I'll not suggest a product with similar functions as an alternative to PI365.
Instead, I'll direct your attention to another possibility you might want to consider:
How do you feel about starting your own business?
While Perpetual Income 365 pays well, promoting it means you'll still work for someone else.
Why not work for yourself instead?
It might be hard to believe, but anyone can launch a business and turn it into a success if they know how to do it.
In case you want to see what the process is like, read my Free Guide To Starting An Online Business.
That guide outlines the steps to building a profitable business and will easily walk you through them.
My Closing
This is it for today – my Perpetual Income 365 review is officially over.
Hopefully, the info will assist you when making your mind up about the product.
Now, is there anything you would like to say about the system?
Maybe you have some questions about it?
Let me know in the comments section below!
More Ideas From Cash Embrace You May Like: