Is Writing To Wealth A Scam Or Easy $325/Writing Gig?
Freelance writing opportunities and is Writing to Wealth a scam – these are the main topics to be discussed today.
You may wonder, what the first has to do with the latter?
Actually, quite a lot:
Above all, Writing to Wealth is marketed as the go-to platform for everyone who would like to become a well-paid freelance writer.
But how much of that is true? Is the product as good as it's supposed to be?
Or maybe you're going to witness a great example of false advertising?
Find out all of the answers as this article unfolds!
This post may contain affiliate links, you can visit my disclosure.
Writing To Wealth Review – The Basics
Product:Writing To Wealth
Owner: Undisclosed
Price: $34, Downsells
Cash Embrace Says:
Sort Of Fine
Normally, an online job with a price tag attached would make me turn away in an instant.
As a rule of thumb, you're not supposed to be paying just to be allowed to get a gig, correct?
However, there is something about this site that tempted me to dig a little deeper.
I can't put my finger on what that is exactly – the lucrative payment or the "no experience required" thing.
And it doesn't really matter since a decision has been made to discover is Writing to Wealth a scam or not!
Recommended: See A Tried And Proven Way To Make Money Online
What Is Writing To Wealth?
For starters, Writing To Wealth is an online platform that offers plenty of well-paid writing opportunities that are suitable for non-professional content creators.
In other words, this is a job portal that exists to serve you with tons of online writing gigs.
To clarify, using it doesn't mean that you'll be instantly hired as a writer.
No, what this job portal does is presenting you with writing jobs you can apply for.
So, what are you going to receive in exchange for that membership fee?
Basically, you're getting access to a huge database of available writing jobs that is being updated on a daily basis.
Also, you'll be provided with training materials and extra resources that will help you to earn more as a writer.
Speaking of money…
Allegedly, you'll be able to make as much as $325/writing assignment.
Sounds good, doesn't it?
Let's investigate further then, shall we?
What Does Writing To Wealth Contain?
Alright, let's have a look at what Writing To Wealth has in the store for you.
As soon as you purchase the product, you'll gain access to the exclusive members' area.
And here is what you'll find once you're there:
1) The Writing Jobs Database
Needless to say, that's the core product of the platform.
Here, you'll discover thousands of links that will lead you to your future writing assignments.
Are you curious about what those assignments will be?
Have a look at what some of them are:
SEO writers
Content creator for a real estate blog
Writer for niche-focused websites
Creative writer for Airbnb and house info
Copywriter for commercial clients
Finishing a novel
Of course, there are tons of different writing opportunities other than just the mentioned above.
Related Read:
2) Write For Magazines
Moving on to the next section – the list of magazines you'll be invited to write for.
Make no mistake, writing for a magazine is usually a very well-paid gig.
I did a bit of research and I found out that there are magazines that pay as much as $700/article.
That may be hard to believe, but it's still the truth tough.
But let's keep our focus on Writing to Wealth:
Supposedly, writers can earn up to $500/article depending on the magazine hiring.
3) Writing Contests
In my opinion, this is a section that doesn't need any extra clarification.
Still, let me say a couple of words just in case:
The "Writing Contests" part of the product will provide you with lists of writing, books, and poetry contests.
Using it will give you the chance to win some delicious prizes – some of them are offering $50,000 to the winner!
4) Bonuses
It's kind of nice that Writing to Wealth has gone the extra mile to provide bonuses as well.
These bonuses include:
$50 as soon as you get paid for your first writing job
Make extra money online section – tips, ideas, and tutorials about how to earn online using Google, Twitter, eBay, Amazon, etc.
Free writing tools to help you become a better content creator
​
To be honest, I think that you should stay away from the make money online part of the bonus.
Most of the links included are leading to earning programs that are known to be get-rich-quick schemes.
As such, it's more likely that they will only waste your time instead of delivering any extra income.
Extra Income Ideas You May Like:
What I Like About The Product
Before I answer is Writing to Wealth a scam or legit, let's have a look at all of the product's advantages.
A huge database of online writing jobs – at the time of posting this review, the website offers thousands of writing jobs. The database is closely monitored and updated every 24 hours.
Time-saving – in my opinion, the best thing about Writing to Wealth is that is an online job portal. You'll have access to tons of available writing jobs collected in one place. And that will save you a lot of time on research and going after those jobs one by one.
Suitable for beginners – even if you've never worked as a writer on a freelance basis, the product will introduce you to jobs you can apply for regardless of your skill level.
Training provided – you'll learn a thing or two thanks to the product's training. I guess that's why the product is advertised as a job portal you can benefit from even if you have no previous writing experience.
Affordable – the original price of the product is a one-time fee of $34. But if you stay long enough on the sales page, you'll be able to grab the discount and pay only $12.
Money-back guarantee – Writing to Wealth comes with a 60-day full money-back guarantee.
What I Don't Like About The Product
As expected, here is where you'll get familiar with the disadvantages of Writing to Wealth.
Don't worry, the answer to is Writing to Wealth a scam or legit is coming in a minute!
No guarantee that you'll be hired – because the platform is a job portal, the best it can do is to provide you with available jobs. However, that doesn't mean that you'll be automatically hired. Instead, you'll be able to apply for the jobs and the approval will depend on the company offering the assignment.
A lot of the jobs can be found for free – Writing to Wealth doesn't offer jobs you can't find elsewhere for free. On the contrary, the same or similar writing opportunities are available on sites like Freelancer.
The amount of expected earnings is over-hyped – while I'm sure that you can make money with Writing to Wealth, I doubt that you'll earn $325/article right off the bat. Usually, this kind of payment goes to experienced writers with an impressive body of work behind their backs.
There is no information about the owner – no matter how hard I've tried, I couldn't find who the creator of Writing to Wealth is. In my opinion, that's kind of a red flag and makes the product less trust-worthy.
Other Online Jobs You May Like Better:
Who Will Have The Best Use Of The Product?
Generally, people who would love to test the waters of freelance writing.
With that being said, here is who the site itself thinks the product should be used from:
​
Long story short, if you don't want to spend hours on research and you need access to a lot of writing jobs with a click of the button, then the product will be beneficial to you.
Given the fact that there is a money-back guarantee, there is literally no harm in trying it out.
Is Writing To Wealth A Scam?
No, it isn't.
Quite frankly, there is no possible scenario where you can call a product a scam if there is a money-back guarantee involved.
Let's face it, there are certain aspects of the platform that can use some improvement.
For instance, the earning calculator is completely unnecessary. Moreover, such tools are rarely accurate in my experience.
Also, the make money online section should be removed – the links provided will direct you to sites that offer little to no value.
Still, Writing to Wealth is a legitimate site that has been working for years.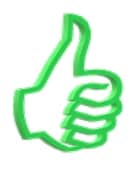 Its main advantage is that it is a time-saving product – you have tons of writing opportunities collected and displayed in one place.
Now, is that a good enough reason to invest $12 into Writing to Wealth?
Well, that is something you'll have to decide for yourself!
How To Make Money Writing
What if getting paid to write on a freelance basis is not enough for you?
And what if you feel like you want to write and earn for yourself?
Not depending on others to hire you and not making only what they are willing to pay you?
Then, the answer is simple – don't settle for any of that.
Instead, start an online business and work only for yourself.
I know, the thought is quite intimidating at first. Especially, if you've never done anything even remotely similar to building a business on your own until now.
But if you give it a chance, you'll realize that launching a business is not that scary at all.
Most importantly, you don't have to do it alone – I can help.
Here is my Free Guide to starting an online business. It does break the process down to 4 simple steps that are easy to take and complete on your own time.
If you need some extra help after reading my guide, send me an email and we'll discuss the issue one-on-one.
My Closing
Alright, there shouldn't be any confusion after reading this article:
You already know the answer to is Writing to Wealth a scam or not.
Again, it's not a bad site you can use to find a writing gig.
Just like it's not perfect either!
Now, do you have any questions about today's topic? Or any opinion you would like to share regarding the product?
Ask me or tell me anything that's on your mind in the comments section below.