1K A Day Fast Track Review: Will You Make Fast $400 In Affiliate Sales?
Quite frankly, this 1K A Day Fast Track Review is so different from the type of content I usually publish on this blog.
Sure, I write about affiliate marketing courses a lot.
And I share info about tested legit ways to earn online almost daily.
Still, this would be the first time I'm reviewing a system that has kind of a unique nature:
Using a combination of entertaining online polls and the power of email marketing to make you money.
Sounds enticing, I know – but will 1K A Day Fast Track work as expected?
Or maybe it will leave you disappointed and empty-handed?
Let's find out!
This post may contain affiliate links, you can read my affiliate disclosure.
1K A Day Fast Track Review – The Basics
Product:1K A Day Fast Track
Creator: Merlin Holmes
Price: Free Course (Webinar), $997
Cash Embrace Says:
Expensive, But Valuable
Before we begin, a word of advice:
No matter what, do not rush to purchase this product.
Not because it's a bad investment, but because you shouldn't have to pay anything until you know exactly what you're buying.
Aside from reading my 1K A Day Fast Track review, the only other way to get familiar with the course is its free webinar.
It's packed with tons of useful information and an explanation about the system and the affiliate marketing field in general.
What Is 1K A Day Fast Track?
As I've already mentioned, this program is all about making money using the affiliate marketing business model.
To clarify, 1K A Day is an online training course that is designed to teach you how to use affiliate marketing and email marketing to earn an online income fast.
According to Merlin, you'll make $400 in less than 24 hours as soon as you finish the training and put your knowledge into action.
Now, I know that such a statement sounds exaggerated to say at least.
At the same time, though, the claim is coming from Merlin himself – a marketer whose company is generating tons of revenue using the same principals he's teaching in 1K A Day.
Furthermore, the business you're going to create based on Merlin's blueprint doesn't require you to hire employees or to create digital products yourself.
No, what it does require is a Wi-Fi connection, a laptop, and a desire to learn on your part.
Inside 1K A Day Fast Track
So far, the webinar and the course combined look like training that certainly provides a lot of value.
But what can you expect from both of them?
In case you don't have the time to watch the webinar right now, I'll give you the bullet points of what the live is all about.
Later on in this 1K A Day Fast Track review, we'll discuss the core training as well.
The Webinar
First of all, you should know that the webinar is 2 hours long.
Personally, I think that Merlin should shorten it a bit – most of the people are having a tough time staying focused for that long.
Anyhow, these are the main points he's talking about:
His story and working experience – Merlin starts the webinar by taking you through his own journey of finding success online. He'll share a lot with you – his humble beginning, what got him into the Internet Marketing field, etc.
The 3 steps to earning thousands of dollars every day with email marketing – according to the creator, these are the secrets of profiting from swipe emails:
Email List Building – you'll learn how to build an enormous email list without having to create a product or even content.
Make Money – how to monetize your email list and keep the cash flowing for years to come.
Hidden Traffic Goldmines – or how to get up to 1,000 email subscribers every 24 hours without paying for Google Ads or Facebook Ads.
The Online Course
As promised, let's have a look at the whole training itself.
So, the course is 6-week long.
Each week will get you to work on a different aspect of your online business.
Here is what to expect:
Marketing masters degree (5 days) + Quick $400 in affiliate commissions.
Setting up – you'll work on creating more commission accounts, discovering the right product for you, and getting everything ready.
Your first poll – you'll develop it and deploy it fast.
An automated selling system – this week you'll build one.
Creating your first ad – you'll spend 7 days learning how to create an ad that will convert.
Planning your income – the last week is devoted to making plans about creating more income streams in the future.
Bonuses
At the time of writing this 1K A Day Fast Track review, every student will receive a total of 8 bonuses.
Landing page templates, tested and proven to convert
Secret "Thank You" page cash generator script
Email templates
The titan of traffic
Phone consultation
Partner support and ad pack
Free second login (if you have a business partner)
Secret package FedEx delivered to your door
Long story short, we can't deny that Merlin is providing you with a lot.
With that being said, it's time to see how the product works and how you should use it to earn online.
How Does The Product Work?
If you're a newbie and you've never had to deal with Internet Marketing, the next part might be a bit confusing for you.
To avoid that, I'll try to explain how 1K A Day Fast Track works in the most simple terms.
Basically, the training will teach you how to make money by promoting ClickBank products via email marketing.
And here is what your working process will look like after going through the training:
Firstly, you'll learn how to start a blog.
Actually, you'll build a 2-page website – you won't have to develop your business further than that.
Secondly, you'll focus all of your efforts on your landing page. That landing page will entertain your visitors by engaging them in a poll.
Meaning, the poll will prompt your audience to vote on a topic that is related to the product you're promoting.
Thirdly, to see the results of the poll, your visitors will provide you with their email addresses – and here you'll start to build your email list.
As soon as the people sign up, they'll be redirected to the Thank You page – the page will let them know that they'll receive the poll's results via email.
Meanwhile, they'll be also redirected to the sales page of the product itself, containing your unique affiliate link.
When somebody completes a purchase, you're getting paid an affiliate commission.
Now, everything described so far is exactly how a sales funnel works.
There is nothing wrong with sales funnels, every marketer is using them at some point in time.
Still, there is one major aspect of the whole process we need to talk about and that's the traffic source.
What Merlin suggests is using Revcontent.
How To Use Revcontent
For starters, there is no need to visit Revcontent Wikipedia – I'll give you the most essential information about it.
Like the Revcontent meaning – what the Revcontent blog is all about?
Well, Revcontent is a website plenty of marketers are using to buy cheap traffic.
Compared to Google Ads and Facebook ads, the Revcontent pricing will go much easier on your wallet.
However, you'll be allowed to use Revcontent only after your website reaches 50,000 visitors per month.
And that means that until you get to this point, you'll have to pay for traffic elsewhere.
In my opinion, the course needs to make that fact known to the students from the start.
Who Is Merlin Holmes?
OK, let's discuss who Merlin Holmes is, shall we?
One thing is sure and it's kind of a nice surprise:
By all means, the creator of 1K A Day is not hiding his identity like the owners of low-quality products usually do.
No, you can see his face before I tell you more about him:
​
Besides the facts listed above, Merlin has a lot to show for:
He has been paid quite generously for consulting businesses over the years as well.
Working in the Internet Marketing field for almost 2 decades, his experience and expertise are undeniable.
1K A Day Fast Track Review – Who Is This Course Perfect For?
To be honest, I think that many people would benefit from this product.
While it's true that the course is definitely expensive, no argument can be made about the value that brings to the table.
Considering that you'll be able to build a profitable online business following a formula that works, learning from a 7-figure marketer, I believe that 1K a Day is worth the look.
So, who should be taking this course?
Let's see, it's a good fit for people who want to make money online but have no idea how to do that.
Next, stay-at-home moms who need to boost their monthly income.
Also, people who are retired or about to be, and they have a few hours a day to devote to the training.
By all means, the product is suitable for anyone who would like to build an online empire and anyone who can afford it!
Does The Course Work?
Well, you're about to find out!
Another nice surprise here is that the testimonials are done from real people who have really gone through the training.
No Fiverr actors being paid and reading from scripts!
I can show you what one of them has to say about 1K A Day:
Of course, that's not the only example of the results you can achieve thanks to the course.
You can see find of other testimonials before you even have to pay for the core training.
Just watch the webinar and see for yourself!
Claim Your Spot And Watch The Free Webinar
Pros And Cons Of The Product
Pros:
Valuable and in-depth training that will teach you how to build a successful business online.
No need to pay anything upfront – you'll learn plenty from the free webinar alone.
A unique way to earn an online income – I don't know of another course that uses online polls to gather an engaged audience.
Legit way to work on the web – both affiliate marketing and email marketing are quite popular and legitimate ways to make money online.
Simple and easy to follow lessons – you can finish the whole training in 6 weeks.
There is no need for previous experience – considering you'll work with a 2-page site, you'll learn everything you need to know from the course.
The creator knows what he's talking about – he has earned a fortune so far and has years of Internet Marketing experience.
Real testimonials from real people – plenty of students has found success thanks to 1K A Day already.
30-day, no questions asked, money-back guarantee.
Cons:
The course is expensive – not everyone can afford to pay $997 once the free webinar is over.
Extra investment required – the course teaches the use of paid ads and they will cost you.
Is There An Alternative To 1K A Day Fast Track?
Since we're on the subject of online courses and their cost…
Quite frankly, 1K a Day might be a pretty valuable course.
Despite that, its price tag is still very high.
What if you just can't afford to pay that much for online education?
Then, you won't have too – there are other online platforms that can teach you the ins and outs of starting a business.
The one I personally use and trust is called Wealthy Affiliate.
Not only this platform will allow you to join for free, but it will let you stay a free member for as long as you like.
And if you decide that you want everything WA has to offer?
Well, then you can have it for $0,82/day – and that money will get you the training, 2 free websites, free premium keyword tool, and free web hosting.
You Can Learn More About Wealthy Affiliate Here:
Is 1K A Day Fast Track A Scam?
No, it isn't.
On the contrary, it's a legit online course that will show you how to make money online by creating an online business.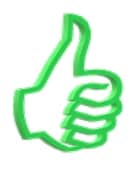 As I've mentioned earlier in this 1K A Day Fast Track review, there is a money-back guarantee.
In case you take the training and you're not satisfied with the results, you can always ask for a refund.
With that being said, there is absolutely no harm in watching the free webinar, right?
Do You Want To Start A Business Today? Read My Free Guide To Help You Do That
My Closing
Basically, that's all I had to say in my 1K A Day Fast Track review.
I know, the course is not that affordable.
Still, if there is a way for you to afford it, I don't think that you'll regret having it.
Now, the word is yours:
How do you feel about this training? Is it something you might consider or maybe you don't really like it for some reason?
If you want to talk further about it, I'm here to listen and reply!